Increased South East exposure with multi-let industrial estate purchase in Camberley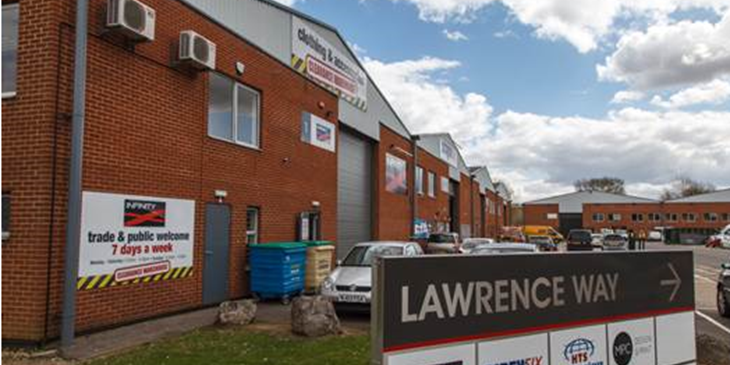 DTZ Investors has completed the purchase of a multi-let industrial estate in Camberley for £10.75 million, reflecting a Net Initial Yield of 5.75%.
Lawrence Way is a fully-let, 10-unit industrial estate totalling 87,946 sq ft. Occupiers include Screwfix and Müller, with a total rent roll of £659,663 per annum.
Lawrence Way is situated in the heart of Camberley's industrial area, just off the A331 with excellent prominence.
Kevin O'Connor, Senior Director at DTZ Investors commented "The acquisition of this estate was an excellent opportunity to increase our exposure to South East multi-let industrial, with numerous short and medium-term asset management opportunities and clear reversionary potential. Strategically, this was an important acquisition for us as it complements our existing holding at Camberley, offering numerous synergies as we deliver our business plans at both estates."
CBRE acted for DTZ Investors.