DTZ Investors Funds £30m Manchester PRS development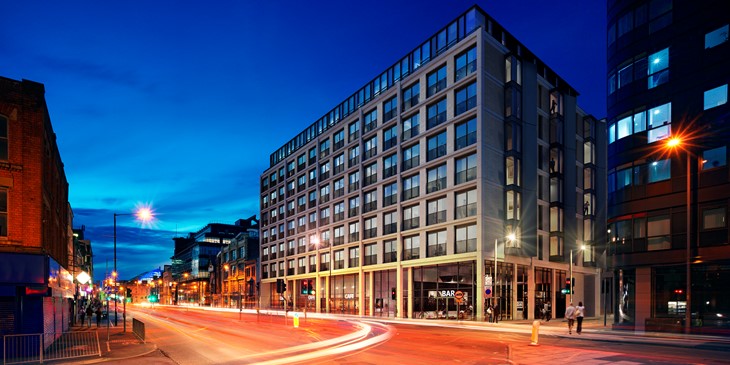 · DTZ Investors will fund Mulbury to build 143 PRS apartments in Ancoats.
· Project gained planning consent in January and will start on site at end of July.
· Scheme is Mulbury's second Manchester PRS development.
DTZ Investors has provided Mulbury Homes with funding for a £30m private rented sector (PRS) apartment scheme in Ancoats, Manchester.
The development of 143 apartments, which gained planning consent in January 2017, will be built on the corner of Blossom Street and Great Ancoats Street. It marks DTZ Investors first investment in the North West build to rent market.
Designed by Tim Groom Architects, the scheme will see the construction of two separate buildings, one eight-storeys and one seven-storeys, providing a mix of one, two and three-bedroom apartments, as well as three townhouses.
The scheme will include communal resident amenity space, concierge services and around 200 square metres of commercial space.
Christian Birrell commented: "We strongly believe in Manchester as a residential location. There has been a severe shortage of new development in the city centre over the last decade, set against a rapidly increasing population. Mulbury Homes were a good development partner for the Fund, given their strong track record of delivering residential schemes in the North West".
Mulbury's scheme at Blossom Street was brought forward after consultation with Manchester City Council, Historic England and Places Matter to ensure the development is in context with the Ancoats conservation area.
Completion is scheduled for May 2019.