Shopstop acquired in Europe's busiest railway interchange for £137 million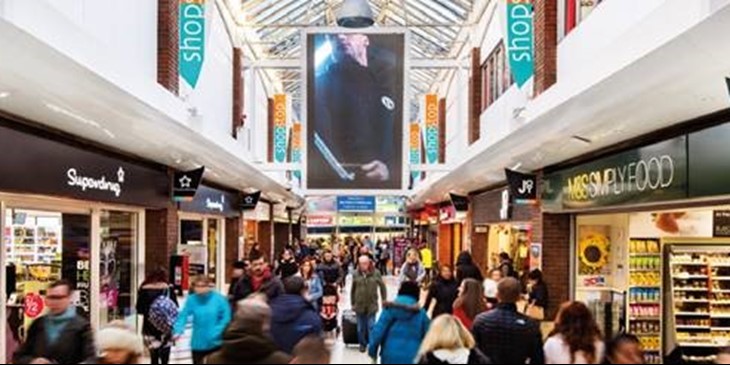 DTZ Investors has completed the freehold acquisition of Shopstop, Clapham Junction for around £137 million.
Shopstop is formed of a site area of 2.3 acres and provides circa 74,500 sq ft of retail, leisure and office accommodation which benefits from being located at the main entrance to Clapham Junction railway station, Europe's busiest railway interchange, with an estimated annual footfall of c. 31 million.
The property is 100% let to tenants including M&S Simply Food, Sainsbury's, Monsoon, Superdrug and Fitness First. There is also office accommodation on upper floors which is occupied by Moss Bros and acts as their UK headquarters. Over 20% of the current income is secured for over 10 years.
Shopstop is situated in the heart of Battersea and is set to benefit from the £8 billion of inward investment in the locality, most notably with the development of Battersea Power Station and Nine Elms – London's most significant ongoing redevelopment project. Even closer to the subject property, the redevelopment and regeneration of the Winstanley and Peabody Estates stand to significantly enhance the area to the benefit of Shopstop.
Furthermore, Clapham Junction is also a designated site for a Crossrail 2 station, due to open in the early 2030s, with expected increase of 9,000 passengers a day.
It is the first time that this property has been traded in the open market for 18 years. The acquisition of the strategically located 2.3 acre site offers a multitude of long-term opportunities, including inclusion in the area's wider development plans, whilst being underwritten by the strong existing tenant line up and income profile.
Tony Brothwell, Fund Manager at DTZ Investors commented: "Shopstop represents a rare opportunity to acquire a prime, fully let, mixed use, multilet property in a dynamic London location with significant future development possibilities supported by the major infrastructure improvements planned for this very busy rail interchange.
It has helped our Client achieve their strategic objective of creating a £2bn UK real estate portfolio following the allocation of a further £200m at the start of the year.
We are confident that this purchase will provide strong medium and long term returns for the Fund."
Fawcett Mead advised DTZ Investors on the acquisition, with Robinson Webster also providing occupational advice.
For further information please contact Alessio Lopiccolo, DTZ Investors.