DTZ INVESTORS SUCCESSFULLY ACHIEVES FIRST WELLBEING CERTIFIED ASSET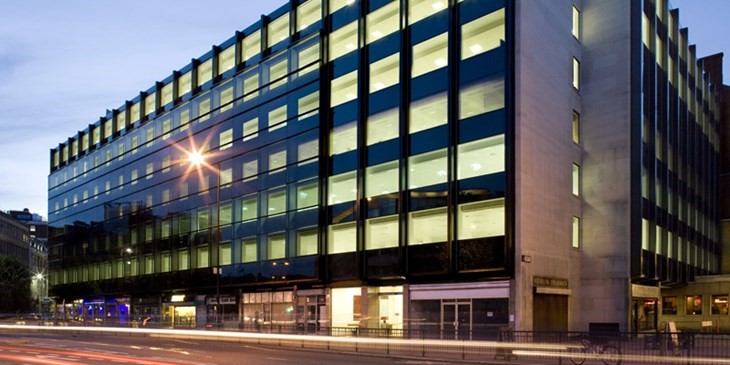 DTZi has achieved its first Fitwel certified asset. 47 Mark Lane, a 105,000 sq ft office and retail building successfully achieved a Fitwel Two Star rating in September 2019.
Fitwel is one of the world's leading certification systems focused 100% on wellbeing design features and processes to operate healthier buildings. Launched in 2017, over 280 projects have been certified or are pending certification across 35+ countries. Fitwel certification can be pursued for new construction, retail, workplace, community and multi-family residential.

What has been achieved?
C&W's Energy, Infrastructure and Sustainability team worked with the property manager to develop a strategy to achieve certification and improve the wellbeing credentials of the building for occupiers. Initiatives implemented included:
• Improving stairwell accessibility, including replacement of ground floor doors leading to the stairwells
• Promoting the use of stairwells by installing new signage at lift call areas
• Improving green areas and planting in common areas
• Developing management processes such as green procurement indicators and indoor air quality policies
• Improving tenant engagement through tenant wellbeing meetings and development of action plans

What are the benefits?
Fitwel provides a robust framework for improving wellbeing credentials of any building without significant investments. The key benefits are:
• Demonstrating the wellbeing credentials of the building to occupiers and investors through a recognised benchmark
• Increased marketability through responding to occupier demand for wellbeing
• Improved engagement with tenants, increasing occupier awareness and accessibility of the building's wellbeing features and the surrounding environment

Andrew Baker, Head of Energy, Infrastructure and Sustainability , commented:
"Awareness of the importance of Wellbeing certification is growing at a significant rate in our industry. This was a fantastic project showing SPF taking a leadership role in supporting occupiers with their wellbeing programmes through implementation of wellbeing initiatives".