DTZ Investors completes four new lettings at Zennor Trade Park, Balham to Dija, Gorillas, Growth Kitchens and Zapp.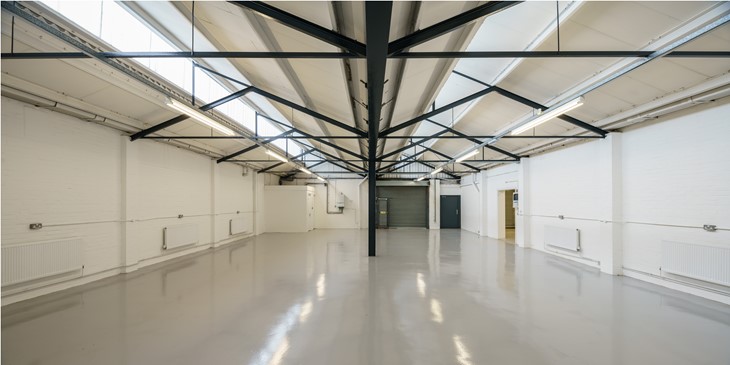 DTZ Investors has recently completed four new lettings at Zennor Trade Park, Balham, London. Zennor Trade Park is a multi-let industrial estate totalling c.66,900 sq ft across 28 units.
The South West London estate, acquired by DTZ Investors in 2017, provides quick access into Central London and surrounding areas of Balham, Clapham, Tooting and Battersea due to its close proximity to the A24 and A3 roads. This makes it an appealing location to business owners looking to centralise storage or production in an area that is easily accessible to local and major distribution networks across South West London.
As part of our investment strategy for this asset a comprehensive refurbishment has been undertaken to modernise and improve the aesthetic of the estate. This, combined with our active asset management style, and a strong rental demand for industrial property in this location has ensured consistent outperformance of projected rental growth patterns from 2017 to present day. Tom Royston, Associate Director at DTZ Investors, adds: 'The successful asset management activity has led to this asset delivering a strong level of performance to the fund and illustrates our strategy of investing in core locations with strong rental growth and asset management prospects.'
Most recently, a new headline rent has been achieved on the new letting at Unit 25 to Dija. Further lettings recently completed include; Units 11, 8 & 9 and 10 to Gorillas, Growth Kitchens and Zapp, who now occupy c.2,000 sq ft – c.5,300 sq ft of modern warehouse accommodation on the estate. These lettings demonstrate the strong market interest in high quality and conveniently located property that allow businesses, such as dark kitchens or dark stores to provide a speedy delivery service to nearby residents.
These operators are now operational at Zennor Trade Park and Tom Gatz at Growth Kitchens adds: 'We were really happy to work with DTZ Investors on our first location in Balham. We believe harnessing the power of delivery kitchens is the way to grow food concepts quickly, profitably and at a low risk. We are excited to grow together with our restaurant partners, bringing incredible food to their customers' doorsteps and shaping how we eat for the better.'
Grant Mills Wood and BNP Paribas acted on behalf of DTZ Investors. For final availability on the estate please contact either David Theobald (davidt@grantmillswood.com) or James Coggle (james.coggle@realestate.bnpparibas).
For more information on Zennor Trade Park, please contact Jo Jackson or Tom Royston.