DTZ Investors partner with Hackney Food Bank, The Trussell Trust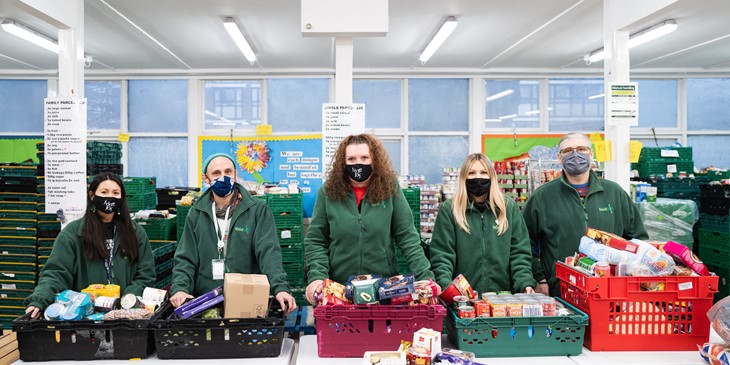 DTZ Investors have partnered with the Trussell Trust, a nationwide foodbank network that provides emergency food and toiletries to people living in poverty. Hackney Food Bank is the most local Trussell Trust Food Bank to our office at 125 Old Broad Street. All of our donations are sent and then distributed amongst the local community to those in need. Over the past 18 months, Hackney Food Bank has provided over 14,500 emergency food parcels to local people in crisis, supporting approximately 10,400 people experiencing hunger in the community.
Hackney Food Bank continues to support the community through these challenges by connecting them to local organisations that can help address the root causes of poverty in their lives. These organisations offer a listening ear through difficult times and provide emergency food parcels to relieve immediate hunger. "We believe it is possible to change the circumstances that lead to hunger, and break cycles of poverty. Our work is underpinned by this belief and your generous support will help us aim to achieve our vision of a hunger-free Hackney, where everyone can afford to eat." Shell Tran, Hackney Food Bank.
Rebecca Burley, Asset Manager at DTZ Investors, commented: "I am delighted to have led the partnership with the Trussell Trust on behalf of DTZ Investors. We began collecting donations in September this year and have so far donated 61 items ranging from tinned goods, household products, toiletries and baby products. Through our partnership with Hackney Food Bank we aim to make a difference within our local community. This is one of many initiatives that DTZ Investors are involved with as part of our REACH programme. REACH is structured around five key themes which are important to our team and are aligned with our company values: Respect, Education, Accessibility, Community and Habitat."
For more information please visit: https://hackney.foodbank.org.uk/