Creating a BREEAM Excellent office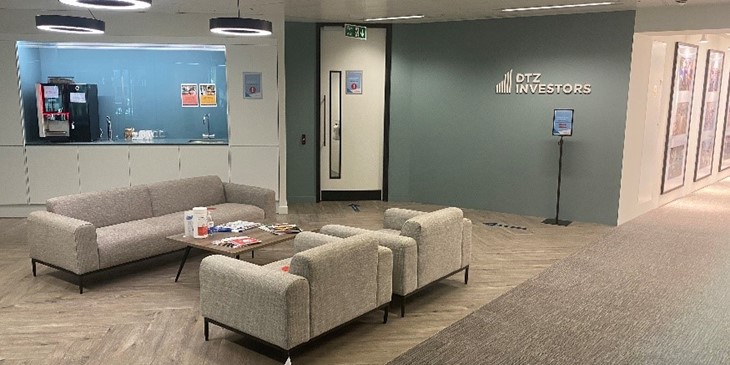 Figure 1: Reception area and client refreshment station 4th floor, Old Broad Street.
We are delighted to announce that the refurbishment of our new London offices at 125 Old Broad Street has been awarded a BREEAM Excellent rating.  This rating reflects the focus on creating an office environment that promotes collaboration, health, and wellbeing and a commitment to sustainable procurement, reducing waste and minimising the use of resources during the refurbishment and ongoing occupation.
Background
In 2020, having redesigned and refurbished Cushman and Wakefield's client suite on the Fourth Floor, DTZ Investors relocated to 125 Old Broad Street, EC2 from our offices in King William Street, EC4. The floor designs incorporated the BREEAM framework to create a smart, welcoming, wellbeing and sustainability-centric workspace aligned with our Responsible Investment strategy.
At 11,000 sq ft, the fourth-floor client suite is more than 2,000 sq ft bigger than KWS, enabling us to increase the number of workstations and meeting rooms. Additionally, KWS lacked informal collaboration and breakout space and was a focal point of feedback from colleagues who wanted to see improvements this area, making it a priority for the project team.
Project Aims / Strategy
Our project aimed to promote health and wellbeing, prioritise efficient use of natural resources, and showcase the latest sustainable design features in a BREEAM rating of Very Good. 
The refurbishment strategy focused on wellbeing and sustainability to enhance company culture and drive communication and collaboration to increase productivity, requiring a range of formal, informal, and innovative collaboration spaces. In addition, prioritising wellbeing at this stage enables DTZ Investors to earn further accreditations such as Fitwel and Well+ in the future. 
Colleague input was essential to ensure the designs met their requirements, captured through surveys to increase stakeholder engagement.
The project team agreed that the fit-out should include the installation of new furniture and office equipment. To ensure the old furniture contributed to the circular economy, the team sought to source a community organisation to donate our unwanted furniture to.
Project Achievements
The refurbishment included creating new reception and client areas; four internal meeting rooms; five client meetings rooms; two new tea points; and breakout space. 
When it came to designing our meeting rooms, the project team drew style influences from well known urban parks (Figure 4). We wanted our breakout space to become a true social hub. So, in addition to providing facilities to prepare lunches and refreshments, the project team selected furniture that better-enabled socialisation and collaboration in a relaxed setting.
The office's colour scheme uses neutral tones to promote calm and serenity with numerous indoor plants to boost wellbeing.
The following achievements were made in several key areas: 

Figure 2: Donated furniture being used in schools.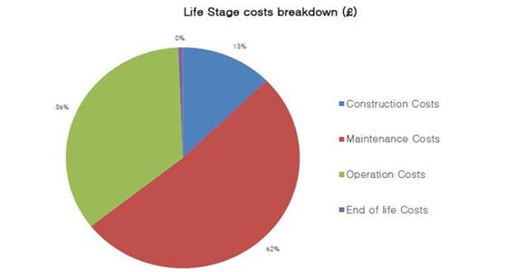 Figure 3: Life Cycle Cost per life stage, part of the Life Cycle Assessment.
Challenges
Initially, achieving a BREEAM rating of 'Very Good' seemed challenging. Given the project's small scale, the design team did not feel that BREEAM was a practical option. As a result, plans to incorporate BREEAM into the project started late into the project. Additionally, budget and time constraints meant that we lost several time-sensitive credits. However, the project team's commitment to incorporating BREEAM drove them to create a successful strategy for achieving the required credits.
Outcome
The collaboration between the design, construction and supply chain partners allowed DTZ Investors to meet the needs of the business and colleagues to create a smart, professional and sustainable workplace. DTZ Investors is proud to have succeeded in meeting our Responsible investments objectives, culminating in attaining the BREEAM' Excellent' score. The project's success has reinforced DTZ Investors' commitment to sustainability and demonstrated to clients and colleagues that small projects can meet sustainable aspirations.