DTZ Investors continues to broaden European platform with key appointments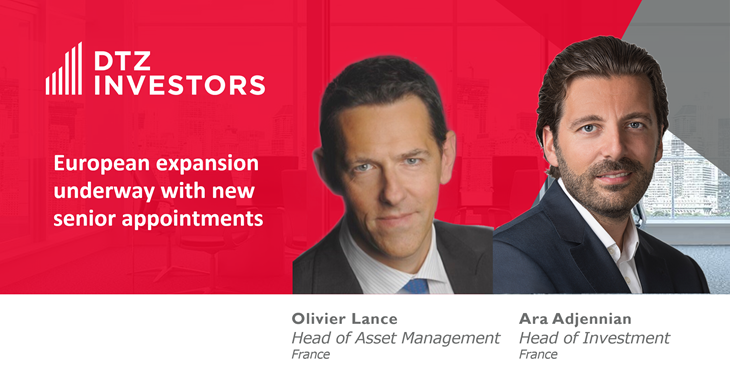 DTZ Investors has recently appointed two department leaders at its Paris office, as the company continues to broaden its European platform and geographical footprint.
Ara Adjennian joined DTZ Investors in September 2018 to lead the French Investment team and oversee DTZ Investors' acquisitions across Europe. He has over 17 years of experience in asset and fund management in the European commercial property market.
Before joining DTZ Investors, Ara led Thor Equities' French office and completed transactions across Europe. He was previously the Retail Director, France of a global real estate fund at Nuveen, where he completed a number of major transaction throughout Europe in key cities including Paris, Madrid and Milan. He also managed the retail assets of funds invested in France, Switzerland and Belgium worth 800 million euros.
Olivier Lance also joined DTZ Investors in 2018 as Head of Asset Management France, after 28-years of experience in real estate investment, asset management and research. His former experience includes working at CBRE Valuation, Gecina, La Française REIM, STAM Europe, Alantra REIM and Patrizia.
Throughout 2019 DTZ Investors will continue to seek opportunities in the UK and Europe for both domestic and international investors. If you have an opportunity that you would like to discuss, or would like to know more about our services, please contact Ara Adjennian or Anthony Gibby.