DTZ Investors signs lease with GAIL's for first Manchester site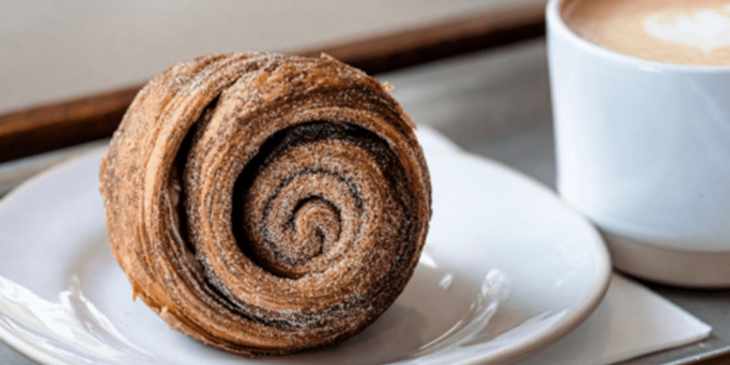 DTZ Investors have signed a 10-year lease with artisan bakery GAIL's to open their first Manchester site at 16-18 King Street. 
The site which will take over the ground, lower ground and basement space totals 3,847 sq ft and will comprise a retail bakery with a large seating area, open kitchen and team training area.
Tom Royston, DTZ Investors said: "Attracting world-class brands has been a crucial part of the strategy since we took over as majority landlords at King Street. GAIL's choosing King Street to launch their first Manchester site is testament to the calibre of brands the district is able to attract and we are really looking forward to their launch."
A spokesperson for GAIL's said: "We are pleased GAIL's will be opening on Manchester's famous King Street. Our team spent a lot of time in Manchester finding the right location for the bakery. As a neighbourhood craft bakery, we offer our customers freshly baked food, which is baked on site each day and hand roasted speciality grade coffee and we can't wait to bring our food and passion to Manchester this year."
GAIL's, is a modern British bakery group, making good food from the best ingredients. It carefully selects like-minded artisan producers to make the quality ingredients which go into baking. GAIL's is also passionate about reducing waste and sourcing sustainably. The critically acclaimed Waste Not range of bread, pantry and pastry products are produced by incorporating by-product ingredients from food making processes, like off-cuts from dough and yesterday's bread. 
A sustainable approach is also paramount in their property design. GAIL's work with partners so new bakeries are built sustainably, often upcycling and restoring from existing bakeries to revamp new sites. 
GAIL's commitment to quality has been widely acknowledged and several of their products have won prestigious awards. In 2022, GAIL's was awarded fourteen Great Taste Awards by the Guild of Fine Foods, the most respected accreditation scheme for artisan and specialty food. 
The group has recently announced the launch of its first Northern site in Wilmslow which is set to open in early 2023. 
GAIL's Manchester is scheduled to launch in the spring 2023.
The unit currently houses clothing brand White Stuff who will move to a new unit within DTZ Investors ownership on King Street, highlighting their commitment to the retail and leisure district.
GAIL's is set to join a number of other F&B brands located on the street including El Gato Negro, TAST, recently launched Franco Manca and The Parlour, which is set to open this year. 
Lyon Thompson Letts and Orme acted as leasing agents on the deal.  Gareth Storer at Four & Co acted for GAIL's.