DTZ Investors acquires a mixed-use property in Brighton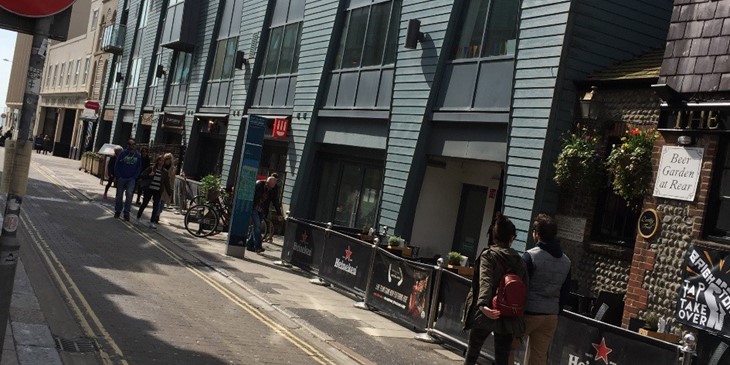 DTZ Investors have acquired a mixed-use property in Brighton for £17 million, in an off-market transaction, on behalf of Strathclyde Pension Fund.
The asset comprises a mix of office and leisure accommodation totalling c. 42,500 sq ft, situated close by Brighton's seafront at the entrance to the City's popular district 'The Lanes'.
The income profile is split equally between office and leisure occupiers. The key office tenant is "ICrossing", an industry leading digital marketing business, and part of the global "Hearst" Dynasty, whilst the property's leisure provision comprises Jamie's Italian, Pho (A popular Vietnamese restaurant) and the Lucky Voice Karaoke bar.
For more information please contact Toby Cooper or Rhian Christmas.