Commercial property top asset class for investors in 2015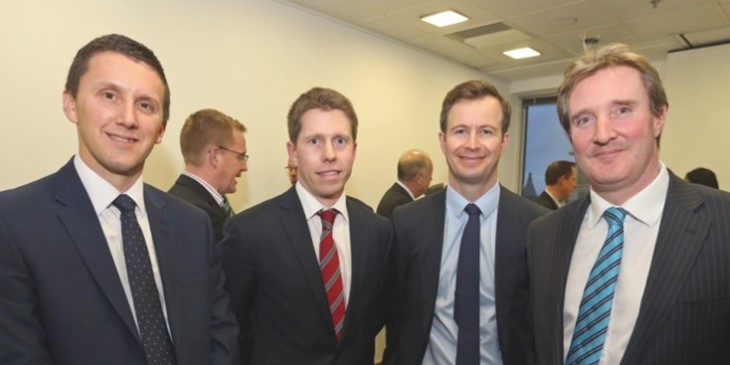 Total returns for commercial property in the UK in 2015 were 13.1 per cent, making it the best performing asset class, according to the latest figures from MSCI Investment Property Databank (IPD).
Offices was the stand out sector of the year with total returns of 17.6 per cent, closely followed by industrial (16.5 per cent) and retail (9 per cent).
Birmingham's commercial property market showed returns of 12.6 per cent for the year, ranking it fifth out of 27 regional locations included in the research.
Liverpool, which came bottom of the 2014 table with returns of ten per cent, was the top regional performer in 2015 with total returns of 14.5 per cent, followed by Cambridge with 13.5 per cent. Manchester was 8th with returns of 12.2 per cent.
In the East Midlands, Leicester (13th) and Nottingham (15th) recorded total returns of 10.5 per cent and 9.8 per cent respectively.
The findings of the research were presented at an event hosted by the Investment Property Forum (IPF) Midlands branch and held at the Birmingham office of Cushman & Wakefield.
Malcolm Hunt, executive director at MSCI, said: "2015 was a relatively balanced year for commercial property investment in the UK, with total returns over the four quarters of the year showing similar levels at around three per cent.
"Furthermore, we have seen strong rental growth over the last three years, along with yield compression, which has added 30 per cent to commercial property capital values. However, we are still some 15 per cent off peak values, so there is room for further growth."
Chris Sim, director at DTZ Investors, which manages £454m of property assets across the Midlands, spoke at the event.
He said: "It's not surprising that Birmingham is one of the top five performing regions for total returns on commercial property. The city has raised its profile on the national and international stage thanks to the investment that has been made in key infrastructure projects, such as the redevelopment of New Street Station, and on the back of a strong manufacturing and automotive sector.
"In both the office and industrial markets there are good prospects for rental growth, with constrained supply and continued strong demand from occupiers.
"With yield compression coming to end, for investors, in the future it will be all about income return."
James Cubitt, director of valuation and advisory services at Colliers International and chairman of the IPF Midlands, said: "As always, this was an interesting insight into the performance of the commercial property investment market in the UK over the last 12 months.
"The findings of the research backed up anecdotal evidence that 2015 had been another strong year for commercial property total returns, particularly in Birmingham, and provided optimism for the market over the coming year."