DTZ Investors Announce Office Relocation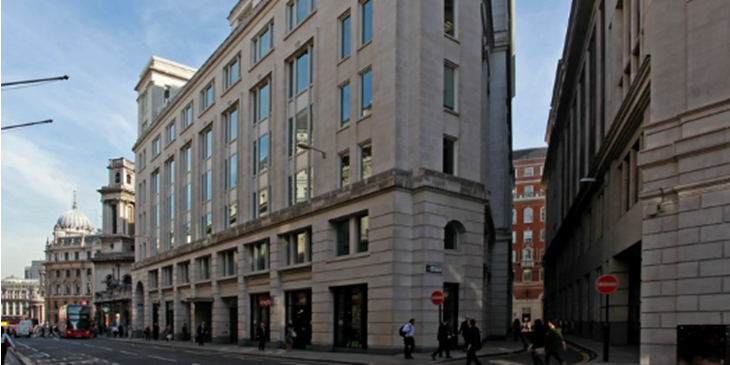 Growing real estate investment manager DTZ Investors has taken new offices at Capital House, 85 King William Street, EC4 and launched a new website at www.dtzinvestors.com
Christopher Cooper, Chief Executive of DTZ Investors said, "With the continued growth of our business in recent years, locating to our own office is a natural step. As well as reinforcing our independence, the new accommodation will allow us to build our business further to meet our clients' requirements".
In conjunction with the new office move, DTZ Investors has also launched its new website, which provides detailed insight on its services, investment philosophy, as well as recent case studies and contact details for key members of staff.
The new offices and website come a year after rebranding the Pan-European Investment and Asset Management business to DTZ Investors combining the French, Dutch and UK business lines under a single entity. DTZ Investors has been operating as an investment manager since 1968 and has won 13 IPD/MSCI awards (for 3 year and 10 year performance) over the past 16 years. While seeing an average of 13% p.a. growth of assets under management in the UK for last decade and transacting approximately £2.3bn of property over the past three years, the UK house performance represented by a composite of its clients' portfolio continued to outperform the wider UK market over 2015 as well as maintaining outperformance over the past three, five and 10 year periods.