DTZ Investors completes c. £700m of transactions during 2017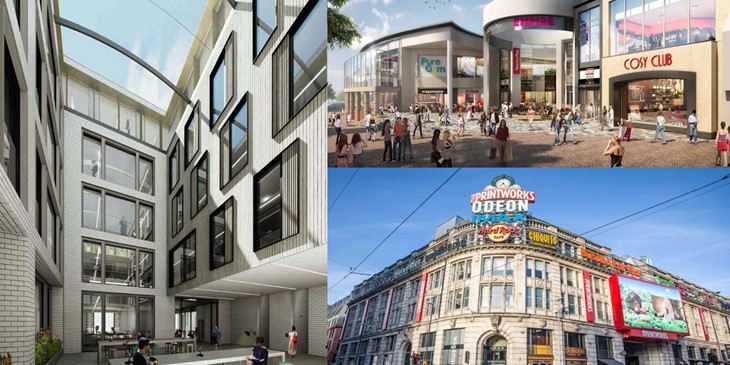 DTZ Investors has completed approximately £100m of indirect transactions and £600m of direct transactions in the UK during 2017, with a further £130m under offer.
Notable acquisitions made during the period have enabled the business to continue its strategy of investing in core locations with strong growth potential and asset management prospects. For example; Printworks, Manchester (£108m), Zennor Industrial Estate, Balham (£30.1m) and Kingsditch Retail Park, Cheltenham (£42.4m).
DTZ Investors has continued to increase exposure to its favoured markets and investment styles through further investment into multi-let industrial estates, and retail assets benefitting from affluent catchment areas. For example; Motorway Industrial Estate, Stevenage (£7.1m), Pier Road Industrial Estate, Feltham (£12.3m), Midsussex Retail Park, Burgess Hill (£17.3m) and 55/57B Clarence Street, Kingston-upon-Thames (£18.1m). Completed sales over the year successfully took advantage of continued investor demand for good quality London assets and the industrial sector; for example Folgate Court, Folgate Street, E1 (£24.5m), 110-114 Middlesex Street, E1 (£35.75m), 19-21 Great Tower Street, EC3 (£13.6m) and The MXL Centre, Banbury (£12.8m).
Increased exposure to alternative sectors was secured in 2017 with the acquisition of a hotel and retail asset in Maidenhead (£11.5m), a £30m residential forward-funding in Manchester, the acquisition of leisure assets Printworks, Manchester (£108m) and The Buttermarket Centre, Ipswich (£54.5m). DTZ Investors also made its first investment into a residential debt fund in addition to advising on a $300m commitment to a global real estate fund.
DTZ Investors ended the year with £5.7bn of assets under management in the UK, with a further £3bn across Europe. The business has ongoing requirements for real estate investments across a wide variety of clients, with over £400m immediately available to invest.
Tony Brothwell, Senior Director at DTZ Investors commented "I am pleased to report another successful year of allocating our clients' capital in a series of focused investments in a number of excellent quality leisure, industrial and prime retail properties. The fact that we have achieved this level of investment whilst maintaining our long term outperformance track record is testament to our robust investment philosophy and to our active asset management approach to real estate. We enter 2018 with confidence in our existing portfolios and with significant firepower to enable us to further enhance the quality and level of returns from these portfolios."