DTZ Investors successfully acquires Richmond asset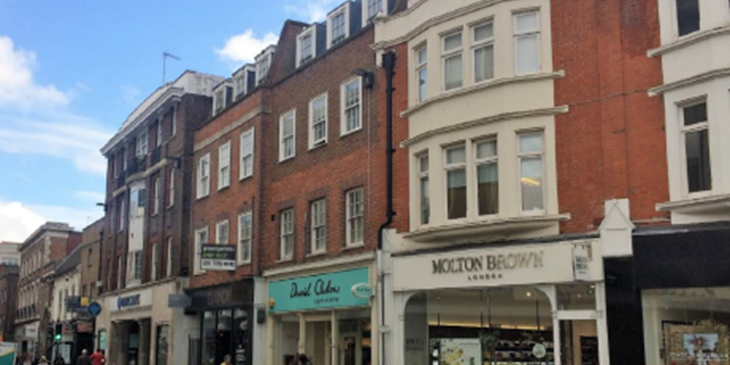 DTZ Investors has successfully acquired 4-6 George Street and 3 Red Lion Street, Richmond for £11.4m, reflecting a 4.6% net initial yield.
The property is mixed use comprising retail at ground floor with office and residential accommodation across the upper parts situated in a strong trading location in Richmond. The retail units are occupied by Molton Brown, David Clulow, Gandys and Headmasters. The acquisition has enabled the Client to gain exposure to a strong Greater London suburb and supports a strategy of investing into multi-let assets in large urban environments.
Hampson Wall acted on behalf of DTZ Investors.
For further information, please contact Tom Royston.