DTZ Investors and Pitch Promotion announce the first acquisitions of their joint logistics fund and the creation of the Hexa Hub brand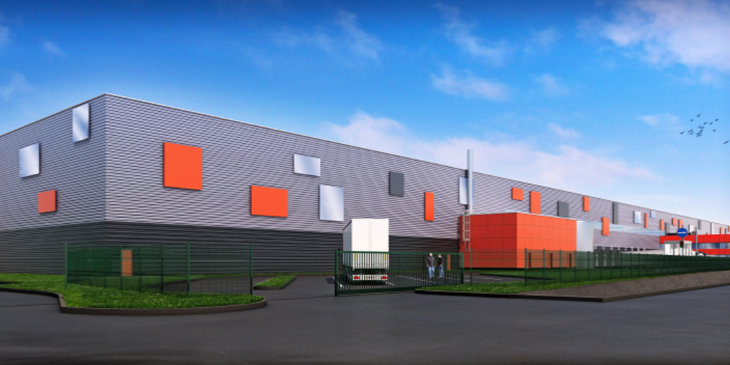 FLF ONE, a French REIT (OPPCI) launched by DTZ Investors REIM, has announced its first acquisitions. FLF ONE aims to acquire land on which Pitch Promotion – a subsidiary of listed French developer Altarea Cogedim – will develop state-of-the-art XXL logistics warehouses.
All properties will be marketed under the Hexa Hub brand. Hexa Hub warehouses will be focused on  questions of architectural quality and technical innovation.
In early August, Hexa Hub acquired land in Béziers in southern France, which will allow Pitch Promotion to develop a warehouse of 50,000 m2.  Discussions are underway with potential tenants.
Hexa Hub has also recently exchanged contracts for land located on the outskirts of Nantes, in western France, highlighting its desire to invest in areas of high population growth and to target in particular the last plots available for development in a particular zone.
With an exclusive landbank pipeline, Hexa Hub intends to continue its acquisitions in 2019 and 2020.
Christian Terrassoux, Founding Chairman of Pitch Promotion, comments: "Hexa Hub is the realization of a partnership between DTZ INVESTORS, PITCH PROMOTION and investors in the Luxembourg fund DTZ Investors Logistics Development Fund. These first acquisitions will enable Hexa Hub to offer warehouses in strategic locations with the latest energy and safety standards for companies in the industrial and logistics sectors. We will offer our clients state-of-the-art xxl logistics platforms that correspond to the new organizations of their supply chain. "
Alban Liss, President of DTZ Investors France, explains: "We are looking forward to these first acquisitions.  Hexa Hub is the synthesis of what DTZ Investors likes: to create value, to anticipate market developments and to adapt a strategy accordingly, to create and manage adapted vehicles by raising capital, and to rely where appropriate on a partnership with quality professionals; Pitch Promotion's expertise in this area, with whom we have long-standing relationships, is well established."