DTZ Investors agrees 15-year lease to Oxford BioMedica at OXBOX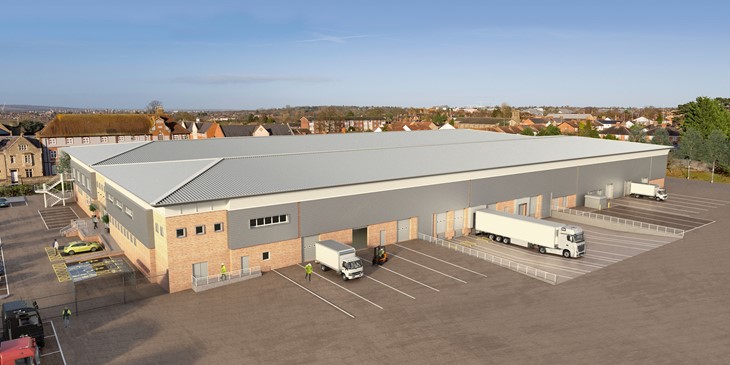 DTZ Investors has signed Oxford BioMedica, a leading gene and cell therapy group focused on developing life changing treatments for serious diseases, on a 15-year lease at its 84,000 sq ft Oxbox warehouse facility in Oxford.
DTZ Investors, which was advised by Cushman & Wakefield, invested a significant sum in refurbishing and repurposing the Oxbox facility following the departure of the site's previous tenant, Royal Mail.
Oxford BioMedica intends to fit out its new facility, its fourth in Oxford and close to its Windrush Court headquarters, to create bioprocessing suites, offices, warehousing and laboratory space with additional room for expansion. The new offices and warehouse are expected to be complete in the first quarter of next year and the second phase completing in 2020.
Christian Birrell, DTZ Investors, commented: "We took advantage of the departure of a longstanding tenant to completely repurpose the facility and are delighted it will provide an important new base to support Oxford BioMedica's ground-breaking science and technology offering."
Karen Thomas, a Partner in Cushman & Wakefield's Industrial & Logistics team, said: "Oxford is a key UK hub for life sciences but suffers from a shortage of quality big box space. Bringing Oxbox to market was therefore an attractive proposition reflected in this long-term commitment."
John Dawson, Chief Executive Officer of Oxford BioMedica, said: "We are delighted to secure this new facility in Oxford for our capacity expansion programme. Following the approval of the first gene therapy in the US, we have seen a step change in business development enquiries. With the finances secured earlier this year, we are now able to accelerate our investment in the new facility which, once on stream, will have the capacity to meet the expected long-term demand for lentiviral vectors."
Oxford BioMedica was advised by VSL and Partners.