DTZ Investors secures approval for redevelopment of Southernwood Retail Park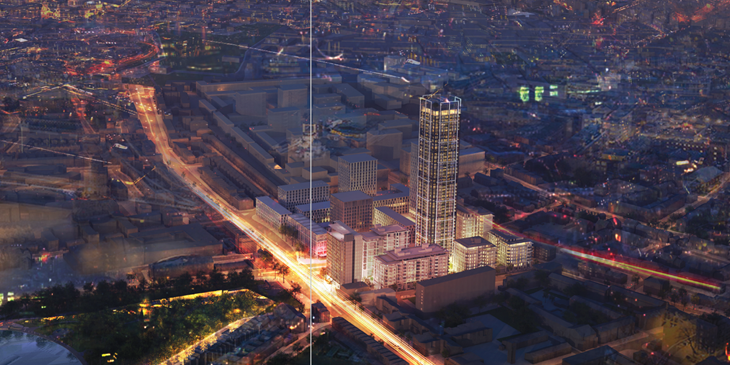 DTZ Investors, acting on behalf of The Strathclyde Pension Fund, has secured unanimous approval at Southwark Planning Committee for the redevelopment of the Southernwood Retail Park on the Old Kent Road.
Currently housing 4 retail tenants, Argos, Sports Direct, DFS & Carpetright, the 2.5 acre scheme will be developed over two phases around the construction of the Bakerloo Line Extension.
Once Southernwood is redeveloped it will comprise 724 homes (35% affordable) in buildings from 9 to 48 storeys in height, 195 bed hotel, Cinema and retail uses set around a public plaza . Once complete  Southernwood will be one of the tallest residential towers in London.
The Old Kent Road is a designated regeneration area designed to benefit from the extension of the Bakerloo Line Extension. 
Christian Birrell from DTZi said "The regeneration of Southerwood Retail Park will kick start the regeneration of the northern section of the Old Kent Road, providing much needed homes for Londoners and vibrant new facilities for existing local residents. The scheme will be a marker for the proposed BLE station adjacent to the site.  We are really excited about the benefits this scheme can bring to the Old Kent Road"