Responsible Investment Report 2020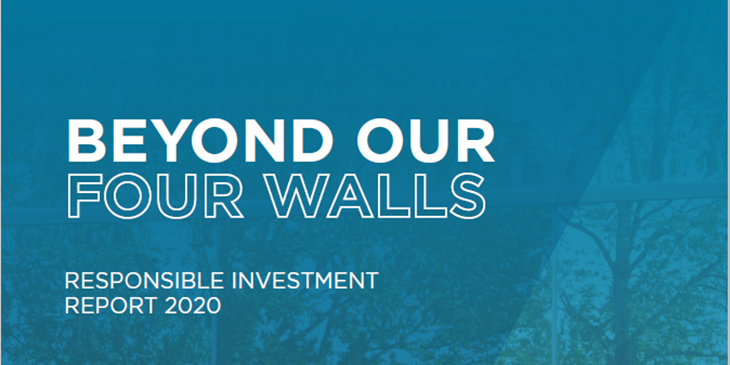 We expanded our Responsible Investment focus this year to ensure we have an impact beyond the four walls of our real estate.
We think for the long-term at DTZ Investors. When we integrated investment strategy into our business structure in 1992, one of our initial conclusions was that 'out of town was out of touch'. We began a major drive to allocate capital to urban districts, focusing on areas that could sustain the broadest range of business demand through the additional provision nearby of high-quality retail, leisure and living space. We have added a focus on environmental as well as economic sustainability over the last decade, embedding environmental and social considerations into our investment process and our asset management philosophy. This is our Responsible Investment (RI) programme. It combines environmental and wider societal benefits with financial returns that are assessed over the very long-term.
Click 'view PDF' to read the full report now.