DTZ Investors publishes its net-zero pathway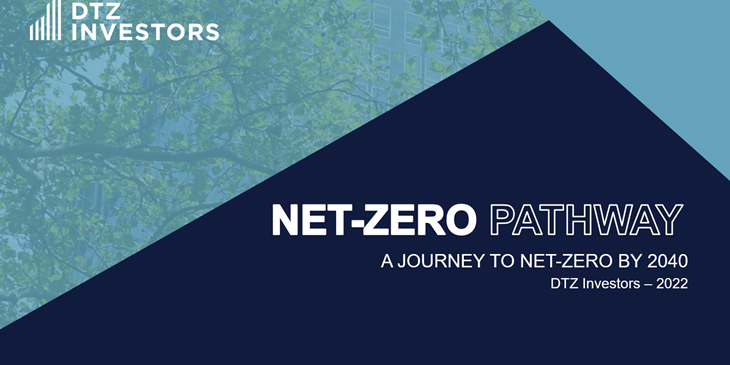 The real estate sector has a large role to play in achieving net-zero at a global scale and so in 2021 we committed to achieving net-zero carbon for all discretionarily managed assets by 2040. This is an ambitious time frame, as it includes the emissions associated with our clients' diverse portfolios. We have now published our net-zero pathway, which  lays out a clear action plan for us over the next 20 years that we will continue to work towards and further develop in order to achieve our targets.
We have aligned with the Better Building Partnership's (BBP's) Climate Commitment and have committed to disclosing our performance against our targets, as well as supporting the development and sharing of best practice throughout the real estate sector. We will continue to report on our progress, next steps and further developments within our annual Responsible Investment reports.
Jennifer Linacre, Head of Responsible Investment, said "We recognise that we have a key role to play in supporting our clients, as well as our sector, in achieving net-zero carbon. This will not only help to mitigate against the worst impacts of climate change but it will also support us in our fiduciary duty of delivering performance in a responsible manner and protecting our clients from the impacts of financial and non-financial risk."