DTZ Investors colleagues complete the JLL Property Triathlon (1)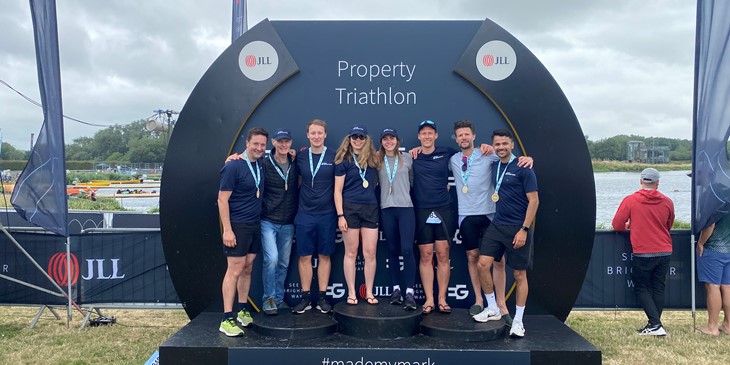 On Friday 30th June, nine DTZ Investors colleagues took part in the JLL Property Triathlon at Eton Dorney Lake. Jo Jackson, Gavin Richmond and Tom Royston completed the individual triathlon, comprising a 750m open water swim, a 21.2km bike ride and a 5km run. Additionally, Shiva Sheth, Stephen Palmer, William Elliot, Sam Brice, Danielle Wythe and Elliot Herbertson took part in the relay race completing one element of the triathlon.
The JLL Property Triathlon is an annual event in its 16th year and has raised over £2m for charity. The event raised money for The World Wildlife Fund (WWF), which is 'the world's leading independent conservation organisation', with DTZ Investors contributing to this fundraising by taking part in the event. 
For further information on the JLL Property Triathlon, please visit https://www.propertytriathlon.com/ and for more details on WWF, please visit https://www.wwf.org.uk