DTZ Investors attend Property Awards 2023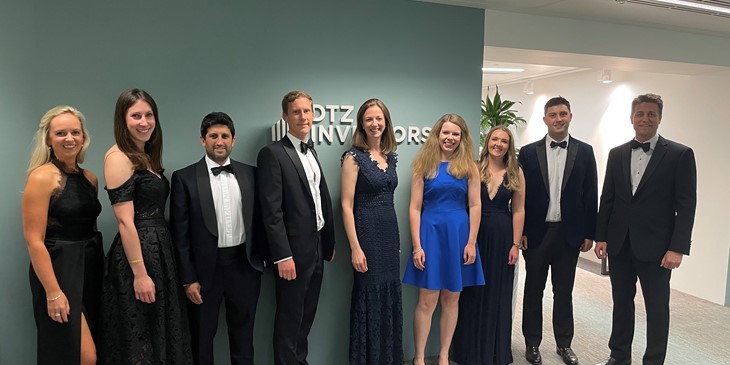 A team at DTZ Investors attended the Property Awards 2023 annual awards ceremony hosted by Property Week.
As part of the awards ceremony DTZ Investors were shortlisted for the Placemaking Award and were nominated for the ongoing implementation of the placemaking strategy at its King Street, Manchester asset. The shortlisting in this award category recognises DTZ Investors excellence in Placemaking, including the improvement of a destination's perception with the public and its sustainable economic use.
As part of the Placemaking vision, DTZ Investors have pursued a strategy to include all stakeholders and engage the wider Manchester community to create a cohesive and improved brand identity for the King Street district. The King Street brand identity has been developed over the last five years with the support of DS Emotion, Lyons Thompson Letts, Orme Property and Roland Dransfield PR.
We are delighted that the improvements to King Street have received recognition through being shortlisted for such a socially valuable award.
DTZ Investors have ongoing placemaking strategies across other assets in key locations including Manchester, Brighton and Central London.