Mowgli Street Food Opens on Dukes Lane, Brighton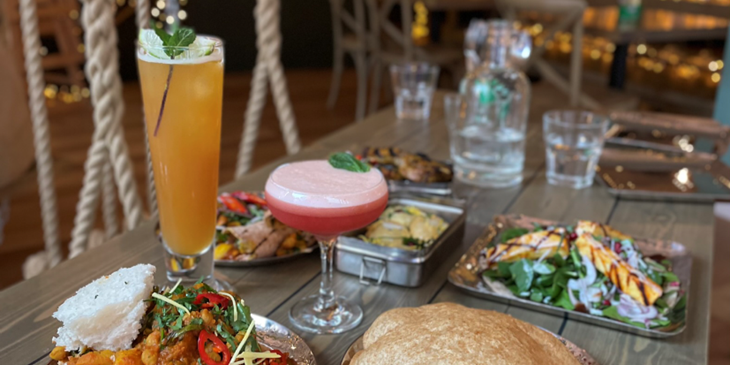 DTZ Investors have completed a 15-year lease with Mowgli Street Food at Dukes Lane, Brighton. Mowgli opened its doors at the end of February. Founder of Mowgli, Nisha Katona MBE said: "We are so excited to have found that perfect Mowgli home on Dukes Lane"
"We will bring our signature twinkle, trees, and swings to create for you an Indian home from home. Mowgli exists to enrich lives in the cities we go to, and we centre this aim on creating a working environment for our people that nourishes and fulfils them. To make Brighton truly our home, we will adopt Chestnut Tree House children's hospice as our house charity to whom we will dedicate our time and resources" Nisha Katona MBE, Founder of Mowgli.
"Mowgli Street Food brings fresh Indian dishes to the Lane to build on our F&B offering as part of our on-going placemaking strategy that we continue to invest into" Chloe Nolan, DTZ Investors.
DTZ Investors continues to invest into Dukes Lane, Brighton to maintain a balance of both local and national brands through long term lettings, and short term licenses through a pop-up strategy.
"The pop-up strategy provides local businesses with the opportunity to open stores on a short term basis before committing to longer term leases. By continuing to support the pop-up strategy on Dukes Lane, we have seen local brands committing to the Lane on longer term leases which builds on the Lane's community of national and local offerings." Rebecca Burley, DTZ Investors.
For more information, please contact the Asset Managers, Rebecca Burley and Chloe Nolan.