Top floors let at 44 Whitfield Street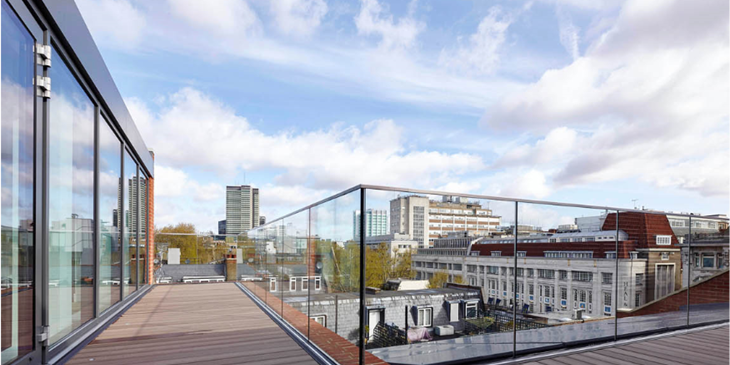 DTZ Investors has secured another letting at 44 Whitfield Street.  Channel Capital Advisors, a UK based investment management firm, have signed a new 5 year lease for the fourth and fifth floors totalling 2,752 sq ft.  DTZ Investors were represented by Edward Charles and Partners and Cushman and Wakefield.
44 Whitfield Street totals 12,031 sq ft, the property was comprehensively refurbished to include an extension of the offices and extensive terraces on the third, fourth and fifth floors.  The property has recently been shortlisted for RICS 2017 awards in the commercial category.
The ground, first and third floors totalling 6,499 sq ft are available.
Click on VIEW PDF to view the brochure.
For further information please contact Sean Cunningham or Andrew Okin at Edward Charles and Partners on 020 7009 2300. scunningham@edwardcharles.co.uk / aokin@edwardcharles.co.uk
Or Richard Howard, Tom Wildash and Oliver Dobson at Cushman and Wakefield on 020 7935 5000. richard.howard@cushwake.com / tom.wildash@cushwake.com / oliver.dobson@cushwake.com