DTZ Investors Co-Living Fund has achieved a 5 Star rating and was named Global Sector Leader in the 2022 GRESB Real Estate Assessment for Residential Development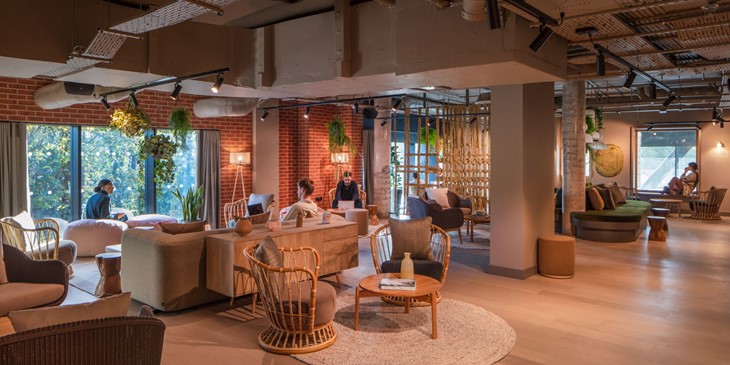 DTZ Investors, COLIV Fund I has been recognised as a GRESB Sector Leader for scoring top in sector and region in residential development against the GRESB ESG benchmark. 
COLIV Fund I was set up based on a vision of creating places that deliver a meaningful and tangible social and environmental impact. This recognition by GRESB demonstrates how this vision has been put into practice and implemented across the portfolio. 
GRESB has become the world's leading ESG benchmark for real estate investments, enabling participants to drive forward their ESG ambitions through clear insight into strengths, weaknesses and opportunities. In 2022, over 1,800 entities participated in GRESB worldwide, covering $6.9t trillion of gross asset value (GAV) across 74 countries. 
The GRESB 5 Star rating recognises entities in the top 20% of the benchmark. The fund achieved an overall score of 97/100, exceeding the GRESB average of 81 and the peer average of 72.
COLIV Fund Manager Chris Saunders: "We are proud our focus to deliver strong ESG standards across the fund has been recognised through a 5-star GRESB rating and our top ranking residential development in the 2022 GRESB Real Estate Assessment. COLIV Fund I has produced two co-living schemes operated under the Folk brand; The Palm House in Harrow and Sunday Mills in Earlsfield. With a further development currently under construction in Battersea. Our developers, Halcyon Development Partners, have been instrumental in helping us deliver exceptional Folk Co-living buildings that exceed industry recognised environmental, social and governance [ESG] measurements. We are delighted with these results and honour them for their part in this accomplishment."
Nik Dyer, Associate Director at Halcyon Development Partners said: "A 5-star GRESB rating is a phenomenal achievement for the COLIV Fund I and testament to all the hard work that has been put into the fund's projects to date. At Halcyon, it's fundamental for us that we constantly challenge ourselves to deliver meaningful social and environmental impact. Our own ESG ambitions and those of our partners are a central focus for projects and we continually look to pioneer initiatives and tools to better our development credentials. The Palm House in Harrow and Sunday Mills in Earlsfield are two exemplar projects where ESG ambitions have been successfully championed from initial project vision to the completed building.